Introduction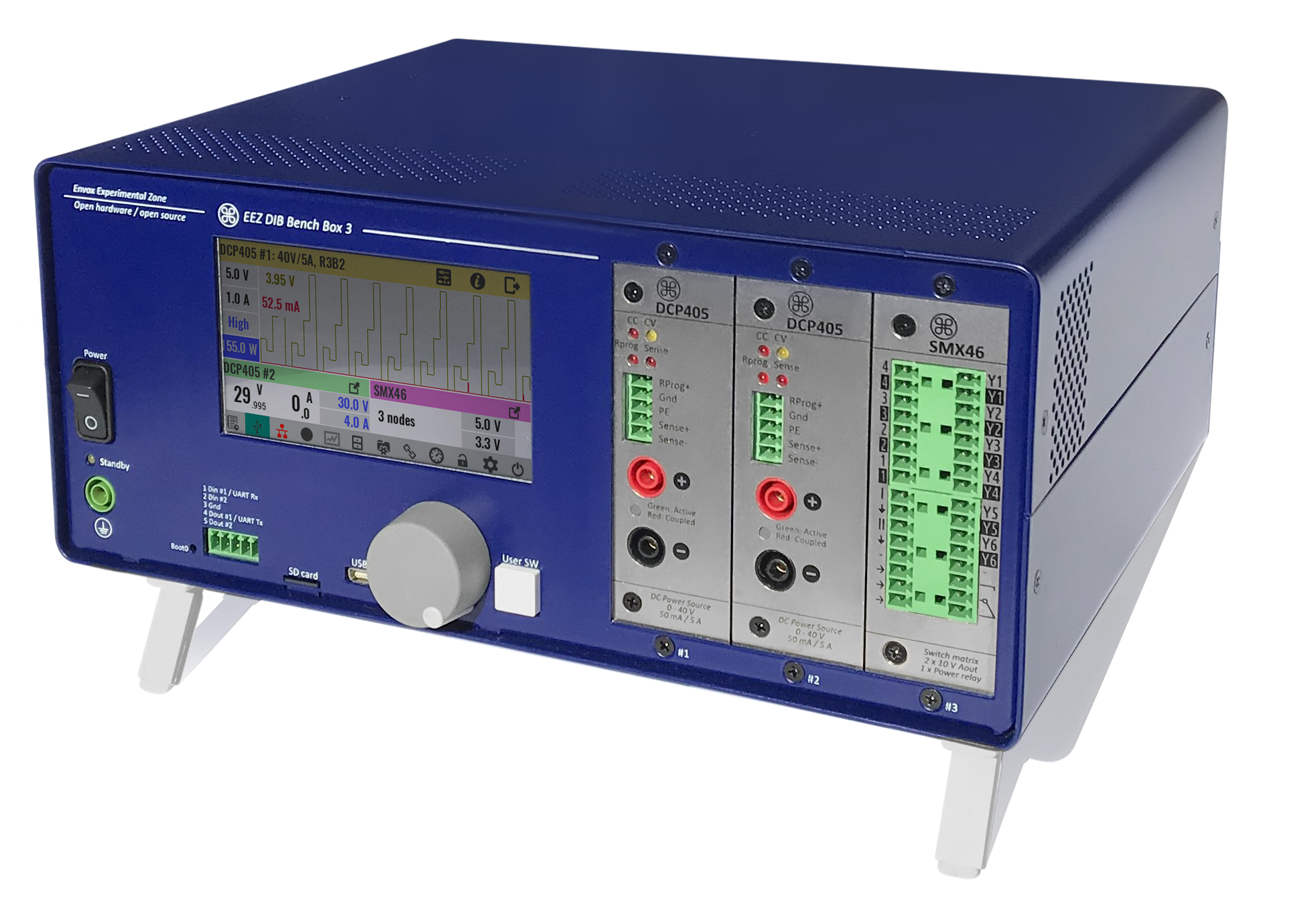 Fig. 1: BB3 with various DIB modules
You are on the legacy homepage of the EEZ BB3 chassis. Visit the current homepage.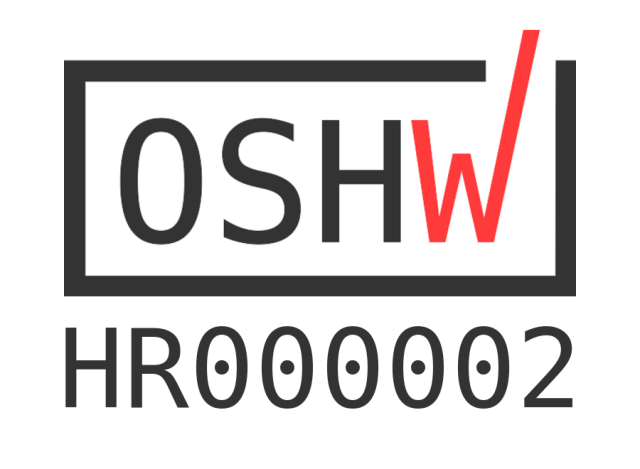 The EEZ Bench Box 3 (BB3) is the first product based on the EEZ DIB concept. Its aim is to provide a complete software and hardware framework for making a new category of modular test and measurement (T&M) equipment positioned between entry-level/hobbyist/DIY and professional solutions combining their best features. The EEZ DIB was inspired by EEZ H24005 programmable power supply project that already attracted many enthusiasts with its feature set, rich user interface, DIY friendliness and fully open source software and hardware design. Therefore, the first version of the EEZ BB3 is equipped with modules that provide EEZ H24005 functionalities in the first place and offer increased modularity, capacity and processing powers.
The EEZ BB3 continue the practice of design in a manner that it can be easily build by DIYers/makers with intermediate skills in soldering, assembling, testing and have basic understanding of software and firmware installations and uploading. Although it includes custom made enclosure, builder has a freedom to make his/her own enclosure or adopt some general purpose enclosure of similar dimensions.
Additionally, when custom enclosure is selected, one can choose to increase the number of peripheral modules by extending its backplane to some higher number.
Thanks to modular design, the EEZ BB3 based solution can be build gradually in accordance with ones needs and budget. Peripheral modules can have their own processing resources or can be controlled from master MCU that keeps costs low. The EEZ BB3 can be controlled locally (TFT touchscreen, encoder) or remotely (USB, Ethernet).
Quick facts
Fully

open source

Modular design
Full range autoswitch AC input (115 / 230 Vac)
Minimalist wire harness for simplified assembling and servicing
Up to 3 peripheral modules
STM32F7 ARM 32-bit MCU
4.3" TFT touchscreen display
Front panel AC power switch
Front panel bootloader switch for main MCU (firmware upload via USB DFU)
Incremental encoder and user-defined switch
USB FS and 10/100 Mbit/s Ethernet connectivity
Four power relays for various power outputs coupling
Dedicated full-duplex SPI for each module
Dedicated bootloader control for each module (firmware upload via UART, SPI or I2C)
Low noise Ø80 mm cooling fan with speed control
Remotely controlled by 300+ SCPI commands using the

EEZ Studio

of similar SCPI controllers,

Node-RED

, etc.

MicroPython

support

MQTT

support
Compact size: 290 (W) x 123 (H) x 240 (D) mm
Weight (populated with 2 x DCP405 and 1 x DCM220): 4.05 kg
Building blocks
The EEZ BB3 chassis can accept different type of modules regardless of their functionalities (processing, auxiliary power, programmable power source, backplane, etc.). The number of modules is expecting to grow over time, and the initial version consists of the following modules:
Technical specification of EEZ BB3 that includes above mentioned modules and its comparison with the EEZ H24005 is presented here.
New DIB modules:
Modules in roadmap:
Programmable resistor decade
High precision Voltmeter / DMM
4-quadrant power module
DC power analyzer
Expansion chassis for up to 7 modules