18.1. Wrong master MCU firmware revision selected
The EEZ BB3 comes with two different versions of MCU modules that also require slightly different firmware versions. As stated in Section 8.16. on the System Information page it is possible to check which version of the MCU module is selected. The version of the MCU module is also allowed to be changed on the same page. For example, if the r2B4 version is currently selected and you want to change it, a warning message will appear: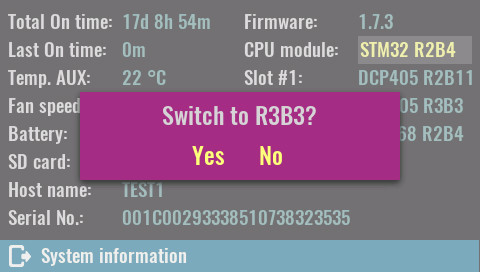 Of course you shouldn't change the version, however if you did it unknowingly, EEZ BB3 will restart and you can expect a black screen. Fortunately, this will not cause any damage, except that they will no longer be able to see anything on the screen, and not be able to go to the System information page to select the correct version.
This can be corrected by connecting to the EEZ Studio via a USB or LAN interface and executing the DEBUG 33 command in the Terminal. When the command is executed, the EEZ BB3 will restart and the MCU module version selection will appear on the screen.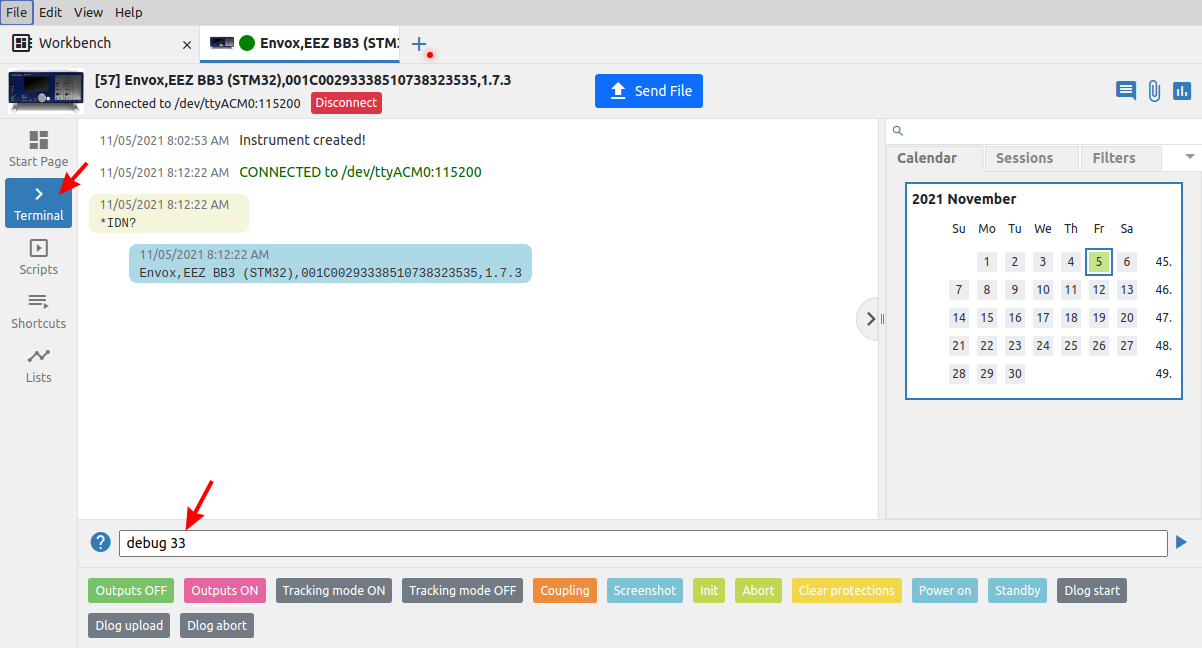 18.2. The DCP405 module output voltage does not match the set voltage